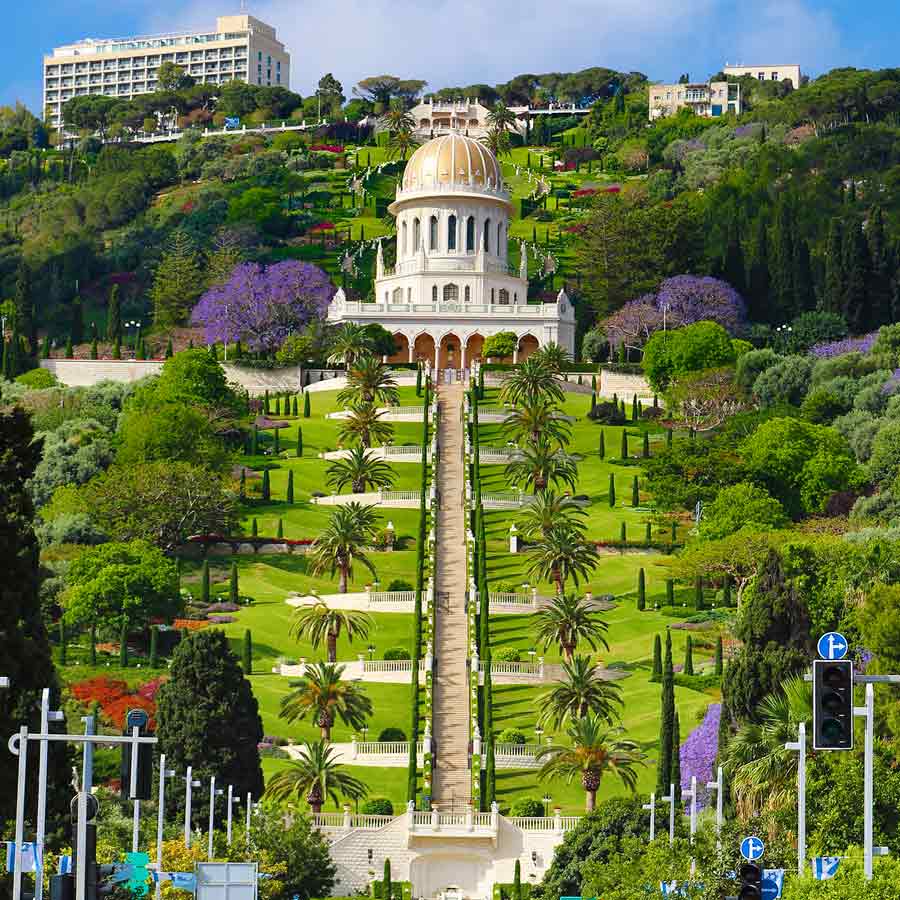 The Saskatoon Bahá'í Community will join Bahá'ís and their friends throughout the world in celebration of the 200th Anniversary of the Birth of the Báb on Tuesday October 29th, 2019.
The Bahá'í Faith is unique in that it was founded by two Spiritual Educators, the Báb (whose name means the Gate) and Bahá'u'lláh (the Glory of God.)
The Báb was born on October 29th, 1819. In 1844, He declared that He was a new Manifestation of God, anticipated in the prophesies of various religions. Hundreds of thousands of people in his native Persia were attracted to His message. Although the Báb is considered the Founder of an independent religion, the Bábí Faith, He stated that the entire purpose of His religion was to prepare people for the coming of Bahá'u'lláh, Founder of the Bahá'í Faith. The Báb was the gate or doorway to this new faith.
In 1863, Bahá'u'lláh publicly declared that He was the One foretold by the Báb, inaugurating the Bahá'í Faith. Today, Bahá'ís revere the Báb as the Herald of Bahá'u'lláh and co-Founder of the Bahá'í Faith. Major events of His life—His birth, the declaration of His mission, and His martyrdom by firing squad in 1850, are observed as Bahá'í Holy Days. The Anniversary of the Birth of Bahá'u'lláh is celebrated the day after that of the Báb, on October 30.
Those interested in learning more about the life and teachings of the Báb and Bahá'u'lláh are welcome to view a new film produced for this occasion by the Bahá'í World Centre. The film, Dawn of the Light, is available for streaming and download free at https://bicentenary.bahai.org/the-bab/. The film tells the stories of people around the world who have been affected by the life and teachings of the Báb and how they are using these teachings to contribute to the development of their communities.
You might also be interested in a special message for this event from the Universal House of Justice, the governing body of the Bahá'í World Community. Addressed to "To all who have come to honour the Herald of a new Dawn," the message is available on the same website.
The Bahá'ís in Saskatoon are planning many different activities to celebrate this Holy Day. These include devotional gatherings and dinners within families and with neighbours and friends; children's, junior youth, and youth activities; and viewings of the films Dawn of the Light and The Gate, another film about the Báb.
An interesting footnote: The famous Shrine of the Báb in Haifa, Israel, was designed by William Sutherland Maxwell, a leading member of the Bahá'í Faith, who was also architect of the Saskatchewan Legislature in Regina.
Feel free to contact the Bahá'í community for further information, at secretariat@sasktaoonbahai.org.